Our covers are manufactured in the UK using premium materials which provide protection all year round for efficient running of your hot tub.
Our expert design team offer custom built or replacement covers for any model/size of hot tub up to 2440mm by 2440mm. Other sizes available on request.
We ship directly to any UK address.
Lead time for delivery is 2-3 weeks.
SPECIFICATION
• Double encapsulated 150 EPS inner core with 125mm - 75mm drop and Zintec reinforced U-shaped chanel
• Full length centre heal seal
• Four locking side clips
• Split side skirt - up to 150mm
• Vinyl outer top - PVC coated one side polyester UV resistant cloth
• Vinyl outer underside - PVC coated both sides polyester UV resistant cloth
• Colour options - Brown, Tan or Charcoal Grey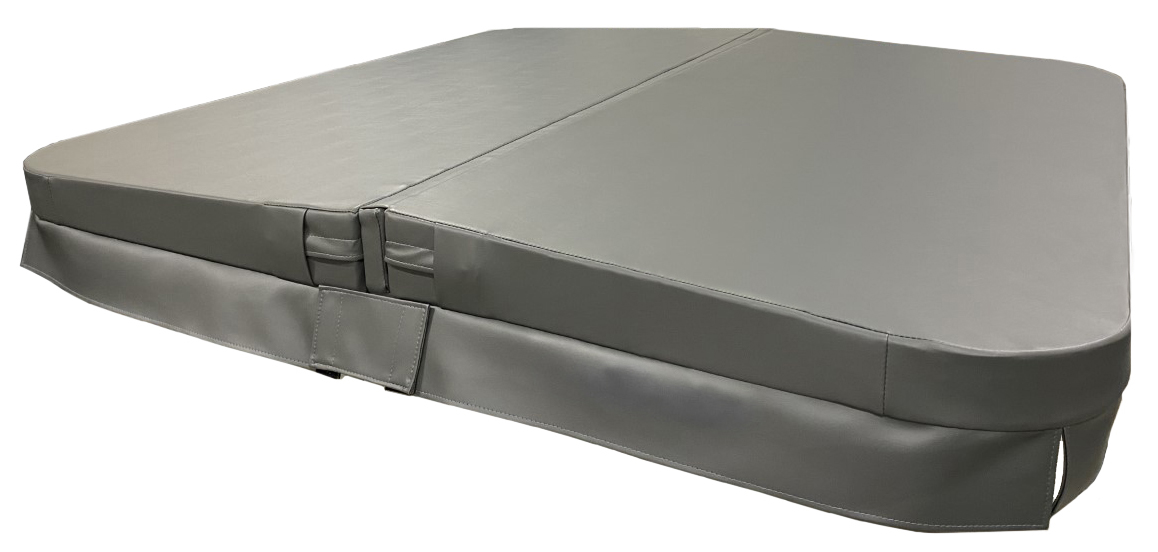 For further information please contact us.
Tel. 01606 353550
email: info@eveque.co.uk